Poo of the Parkway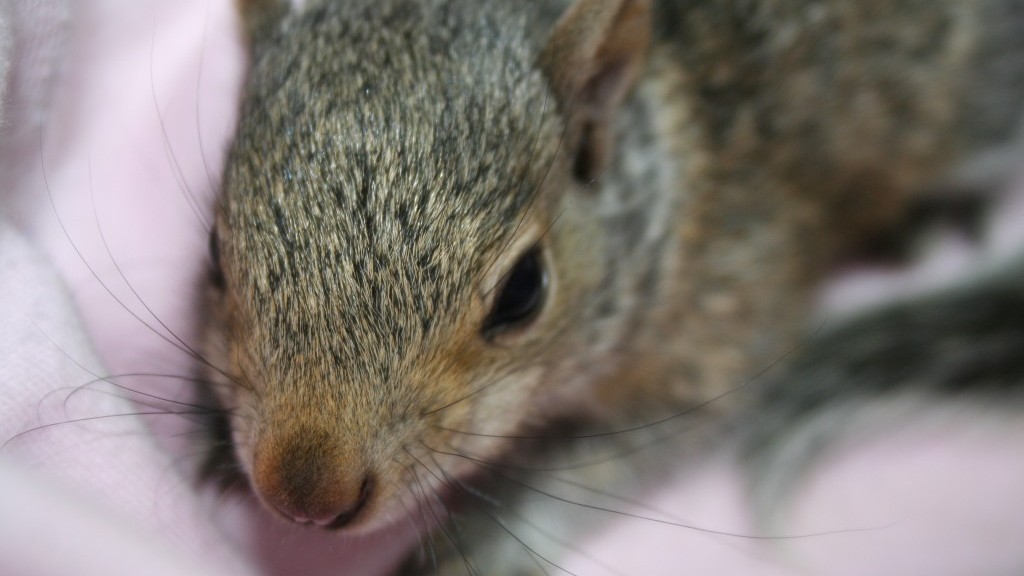 A woman, nick named 'Poo, who had bought us li'l critters in the past was on the Blueridge Parkway coming home one afternoon. She saw an adolescent squirrel walking aimlessly in the area on the median line. Cars passed it by and one even straddled the juvenile. She pulled off onto the shoulder and moved towards him. He saw her, and ran directly to her. Young squirrels will do this; although counter-intuitive, they will run for help to a being they will soon avoid as an enemy. Little 'Poo' – as he was soon named, was ice cold.
She scooped him up in a cloth and arrived at our home. Sabrina rid Poo, the squirrel, of his fleas and began a cautious, graded diet due to his malnourished state.
Within days, his eyes took strength, his activity increased. Sabrina looked at his well-formed tail, his basic health and told him, "Your momma done good," as all mommas – regardless of species – so often do.
Poo was pronounced healthy enough to join a small group of other squirrels looked over by a fellow rehabber. We hear Poo of the Parkway is doing quite well, thank you!
……………………..
Look for Lucky's books locally and on-line: The Oath of Hippocrates; The Cotillion; A Journey Long Delayed; Sabonics; Campfire Tales