Our Silent Auction is LIVE!!!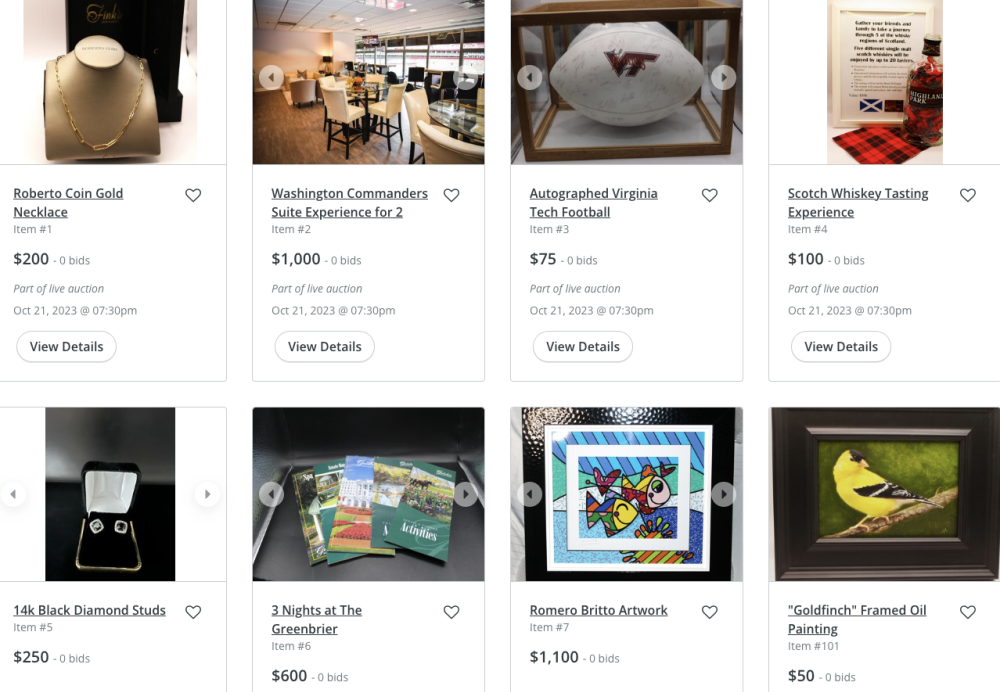 Start Bidding NOW!!!
We have almost 200 items and some of the BEST we've ever had!!! Some special items won't go live until 7:30 p.m. on October 21st and you must be at the gala to bid on them. So, if you want a chance at our most exclusive items, while making a difference for wildlife, then you have to be at the Shenandoah Club on October 21st to have a chance. BUY TICKETS
Some of our online auction items:
-Virginia Tech Football Tickets (Row A, 40-yard line)
-Lots of Amazing Art & Jewelry
-Gift Cards & Gift Baskets
-Sports memorabilia
-Pottery
-Quilts & Rugs
And SO Much MORE!!!
No matter where you are, you can participate in the online auction and help make a difference for our wonderful wildlife. We encourage you to forward this message to your coworkers, friends, and family so everyone can join in on the fun too!
This is also a great way to get started on some holiday shopping! No shipping delays here!
WE CANT WAIT TO SEE YOU THERE!